Freedom has a Universal desire. Everyone wants it. We want to help you achieve it.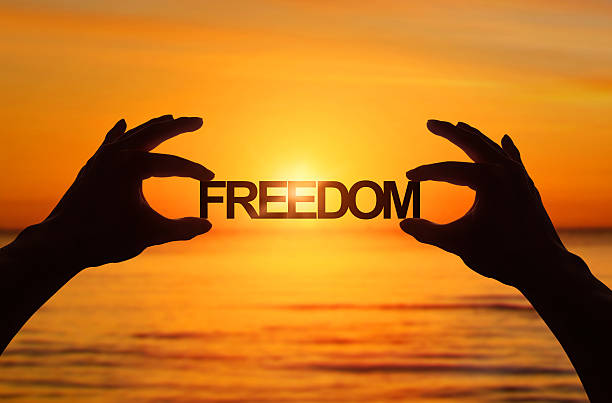 I was earning good money in middle management in a large corporation. The money was good but what I was doing to earn it was not.  I was working long hours for demanding, unappreciative ownership. People I did not like were controlling my time and preventing me from enjoying leisure time.
When I had first learned about network marketing, I realized that I could have absolute freedom.  Freedom comes in two components: time and money. I could have both if I could help enough others get what they want and leverage their efforts as a team.
Zig Ziglar said, "You will get all you want in life if you help enough other people get what they want." 
J. P. Getty, the Billionaire said.
"I would rather receive one percent of the income of 100 men, than 100% of the income of one man."
The only way I could see to achieve this goal of freedom was Network Marketing.
So, did the research and found that a company marketing consumable products could endure. People would buy the product from the company and their supply would run out in a month or so. If the product served their need or want, they would buy again.  The company would pay me commissions every time my team members would buy a products.
Since they like and use the products, they will share with others and earn residual income When your team is earning residual income, it will grow according to their effort and skill. This is why building a relationship with your leaders is and teaching them to do the same is essential to long-term growth and maintenance of your team.
Click here to find the best way to earn residual income
Over the years I have been a top earner in several companies. I found those that offer health, wellness and personal care products to be the best. Why? Because people already use these products and have them in their budget. They simply change their source for the products and buy from the company that will pay them.
 A while back, a trusted friend, Tom Paredes introduced me to 4Life.
Tom had been my upline and a mentor in a previous company I had joined. Although we left that company and went our separate ways, we stayed in touch and maintained our relationship over the years.
Relationships endure when companies do not.
He told how he had started with two people and began introducing his leaders to 4Life. His business had grown in 50 countries because the company had expanded worldwide and had been opening new offices abroad as well as the US.
They had solid management. They maintained a system of scientifically developing life changing products.They patent them so they have exclusive distribution of the products.
Tom says, "The products are only the vehicle to take one down the road to FREEDOM."  His primary product is freedom. 
Tom, also, points out, "The desire for freedom is universal, in every country, in every culture. The desire for freedom will attract prospects to your program no matter where you go. You won't have to worry about cultural differences, what a particular area of the country wants, or if a prospect wants what you have.
He sent me an article he had written that explained why a friend of his had struggled over 20 years because he was prospecting and teaching about how the product worked, the names of the company leaders, how the compensation plan worked.
I had to confess I had fallen into that trap too.
Click here for a link to that article 
Tom was teaching how to build a business by establishing strong relationships using the Core Values.
Timing is everything in this business and it was time for a change.
I reviewed the Core Values  with Tom and agreed that practicing and teaching them would build lasting relationships.
Researching 4Life, I learned they had award-winning business building tools and support and training. Beyond all that, they had reached the three-quarter of a BILLION dollar sales mark and had enjoyed their Highest Sales Volume and are still growing. They have proven that there is still potential for growth in this company established in 1998.
They are in the top echelon in growth of privately owned companies in the US.
Click here to see one of their awards.
Wanting an established, solid, growing company that was going to continue paying me residual income for my efforts for years to come, I joined Tom and 4Life.
Together, Tom and I are building a team of like-minded members and leaders that want a solid, established company that will endure time and pay us and our heirs for generations to come.
Whether you are new to the industry or a veteran, we have a place and freedom for you .
You don't need to take a gamble on an unproven company. Most of them fail the first year. Join us and the leadership that has kept this company among the top for over twenty years. Their management is proven and continuing with the same policies and strategies that have made them an industry giant.
There compensation plan rewards the beginner and the seasoned networker.
You are invited to take a look at 4Life and get back to me with questions.
Click here to join Tom and me. 
My Goal is to Help You Reach Yours
Email me with questions phil@phildarst.com
Or call me at 1-941-266-5175
Set an appointment to Skype with me.